The Power of One Visionary Ally
28 Oct,2021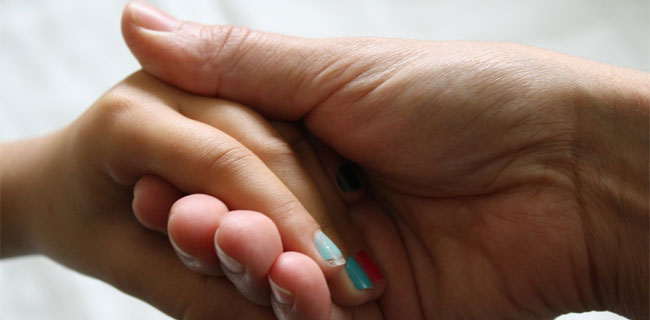 This is the ninth in our 10-part fortnightly series where Shaziya Khan focuses on the allyship of brands for financial savviness of women and girls. Link to the first seven parts: https://www.mxmindia.com/category/columns/shaziya-khan/
By Shaziya Khan
A positive progressive attitude shift is that women and girls must be financially savvy. Easier said than done. We learnt that there are entrenched barriers, related to roles, conditioning and expectations on the road to financial savviness.
Interestingly, we also learnt that positive, relevant interjections from allies can help bring about change that is relatively effortless, long lasting and empowering too.
We were fortunate to learn from several real life journeys  of allyship from women who are relatively more financially savvy. There was still something new to learn –  at each stage, as the journey continues. Yet on reflection, each woman could appreciate, one vital aspect that meant the world to her.  It was the caring and timely interjection, encouragement of one real life financial ally who reached out to her.
Financial Allies for  women and girls emerge in  all shapes, sizes and life contexts. They belong to a different generation or the same generation. They belong at the workplace or at home. In the immediate or extended family. Among friends or among colleagues. They have a formal or informal engagement in financial matters. What is common across all these variations is a  quality that sets them apart. This quality is personal ownership about encouraging women or girls in financial matters – no matter how reluctant they might initially be.
Fathers. Among the earliest and wisest financial allies are fathers. A story shared was about a dad  who insisted that his young daughter makes investments, have a bank account of her own. Often occasions like festivals or birthdays were times of riutalised personal financial discussions.  Over the years a habit was created. . The amounts involved were  small, but the benefit involved was big – a good habit of investing early in life. Also. a pattern  was being set – of getting personally involved,  being aware and making choices in personal financial matters.
Mothers. Among the most resourceful and inventive financial allies are mothers. Often they do not have recourse to the same financial tools and knowledge as fathers do. Yet, they wisely deploy "every day contexts" as a platform to impart a lesson or two on personal financial savviness. A story shared was about a mother insisting that her daughter (and not just the son) do the monthly shopping  of a few items. This was to inculcate a certain "comfort factor" around handling money, early on. The lesson being imparted was – becoming aware of the value of things bought. Fortunately, affordability was not a constraint in the family. Yet, it was felt strongly, that the value of purchases must be known, not taken for granted. Understanding the notion of  'value' was the foundation being created consciously, deliberately  on an everyday basis for future financial savviness.
Spouses. Among the most knowledgeable and empowering allies are spouses. These examples are about a progressive approach of involving the wife in personal financial discussions rather than treating the topic as a 'black box' (unknown except in the case of emergency). The proactive approach shared in stories was about  regular reviews of personal finances among couples. Patiently including and explaining key details, implications to the wife. Initially, wives were reluctant or passively engaged but with time and regular discussions, there was a fuller engagement eventually leading to great mutual ownership and mutual support. A story shared was about a wife getting into details of housing for the first time (owning, renting implications, location impact) and the couple jointly realising a better option for housing and making the shift. A sense of shared and complementary responsibility lightens the burden of decision making, brings in more savviness from two different perspectives being balanced.
Relatives. Near and dear ones, especially those who step up and encourage financial savviness of women in the family are treasured and appreciated. Stories were shared of a working woman, who encouraged her brother's wife to handle GST, insurance, banking and related matters. Her sister in law was a self-made home entrepreneur but was hesitant when it came to financial matters. The working woman nudged her niece to support her mother. Creating a comfort zone but also insisting that her sister in law learn for herself and not "put it off" or "out-source it to  her husband".  She made personal financial matters less intimidating and 'normal' in her eyes – simply something to handle and get familiar with. Soon, the allyship bore fruit and the sister in law was able to handle financial matters that earlier she could not. There are also several stories of brothers, cousins, elder sisters who were like pillars of strength and support in matters of financial savviness.
Financial allyship is about 'the everyday' and tomorrow too
The support and encouragement given to women and girls from real life allies have far reaching impact. Even one financial ally can change the course of a life. And in turn, the beneficiary cascades her financial learnings to those around her. Financial allyship 'works' in 'as is', 'where is' conditions.
The financial amounts involved in investing, banking or other personal financial matters are often not large.  What is large is the gentleness yet firmness of intent. What is also large is the consistency of effort and encouragement put in. What is large too, is the long term vision being upheld in the mastery of seemingly 'small stuff' early on. Allies are caring visionaries. Allyship represents a rich, empathetic opportunity for brands across categories to help women and girls become financially savvy. The power of one visionary ally can be incredible, today and tomorrow.
Shaziya Khan is National Planning Director, Wunderman Thompson. She has won the Jay Chiat Grand Prix  for Strategy and Three WPP Atticus Global Awards for 'Original Thinking in Marketing Communication'. Her views here are personal.