IPL 2021: The Show Will Go On, but…
05 Apr,2021
By Indrani Sen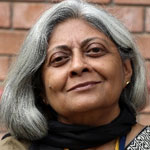 The second wave of the pandemic has hit India, record number of cases have been reported across the country just a week before the IPL 14 scheduled to take off at the Wankhede Stadium in Mumbai on April 9, 2021, Maharashtra has been declared as one of the worst affected states by the second wave, night curfew has been declared in Mumbai, Pune and other cities of Maharashtra, yesterday a lockdown over weekends has been announced in Maharashtra, at the same time the BCCI has announced that IPL matches will be held as per schedule.
On April 3, a total of 18 people connected with IPL tested Covid positive, 2 players, 10 groundsmen of Wankhede Stadium and 6 members from IPL Event Management Team. BCCI has already arranged to replace the groundsmen, which was not easy as five IPL teams are currently in Mumbai training on different grounds. Alternative venues in other cities have been lined up in case matches cannot be held at the Wankhede stadium. Huge logistical issues will arise in case last minute changes are made in venues. In order to hold night matches and matches over the weekends in Mumbai during night curfew and weekend lockdown, BCCI must have sought special permissions from the state authorities.
The show must go on as too much is at stake financially not just for BCCI, but also for all the IPL franchisees, the players playing in the teams, the official broadcaster of the tournament on TV and OTT platforms – Disney Star India, many advertisers and ad agencies who have already invested in the property and have planned marketing activities accordingly and last but not the least the viewers who are eagerly looking forward to watching again the annual festival of live cricket and provide the currency for justifying the rates charged by the broadcaster to the advertisers.
It is estimated that in 2020, Star Sports and Hotstar together earned around INR 3000 crore in ad revenue from IPL 13 held in Dubai in 2020. This year, they are apparently eyeing a target of INR 3600 to INR 3800 crore. A more conservative estimate also envisages a 17% to 18% growth over last year's ad revenue. As per the recent TVC released by Disney Star India, the broadcaster has bagged 17 sponsors for IPL 14. Disney+ Hotstar has already acquired 14 sponsors and are negotiating with couple of others. Altogether more than 100 brands across different categories are expected to advertise on TV and OTT platforms riding on the band wagon of IPL 14.
As per industry estimates, co-presenting sponsorship on Star Sports is priced at Rs 110-Rs 125 crore and associate sponsorship at Rs 65-70 crore. While the cost of 10 seconds is pegged in the range of 13.2 lakh to 13.6 lakh for sponsors and cosponsors, the same for spot buyers is charged at the rate of Rs 14 .3 lakh. Traditionally 50% of the total time available for advertising is allotted to the sponsors and the other 50% is sold to the spot buying deals. The broadcaster has already announced that from April 1, 2021 the remaining ad inventory will be sold at 20% higher rate as apparently 90% of the total time available has already been sold. Usually, before the semi-finals and finals, IPL spot buying rates on TV are hiked again for last minute spot buying deals, so a further hike may be expected.
Ever since the IPL 14 was announced, we have seen many articles based on various advertisers' experience of advertising with earlier IPLs, particularly IPL 13 and the returns which they got on their investments in terms of growth in awareness and consideration scores. IPL has established beyond doubts that there is no other TV property which can deliver the leap in awareness and consideration scores within the span of 8 weeks. It is the ability of IPL to connect with target audiences across age, sex, education, occupation, income groups and states which attracts advertisers to invest in the property.
Many women-centric brands have been considering the option of advertising with IPL 14 as the popularity and viewership of IPL among women has seen an increase over the last few years. As per the BARC Report, women viewership of IPL 13 grew by 23% over 2019 while the male viewership grew by 22%. In 2020, IPL 13 registered 171 billion viewing minutes of female audience, while in 2019 IPL 12 registered 139 billion viewing minutes of female audience. From 2018 to 2020, the share of male viewing has dropped from 58% to 57% while the share of women viewing has increased from 42% to 43% in the total IPL viewing minutes.
Most industry sectors are now on a path of recovery after the disastrous year of 2020, as discussed earlier many advertisers have already invested in IPL 14, ad agencies have been hoping to earn relatively better fees from their clients advertising in IPL 14, when the increasing fury of the second wave of pandemic is threatening to upset all the plans. Postponement of a cricket tournament of the scale of IPL and finding another slot of 8 weeks in the international cricket calendar is not an easy task. Cancellation of the tournament at this stage is not desirable as it will amount to huge loss for all concerned. BCCI needs to get ready for firefighting on a day-to-day basis to hold the tournaments of IPL 14 on home grounds in 2021.