Hello, New Urban Consumer with a Hermit Mindset… Frugal, Contemporary, Creative
08 Feb,2021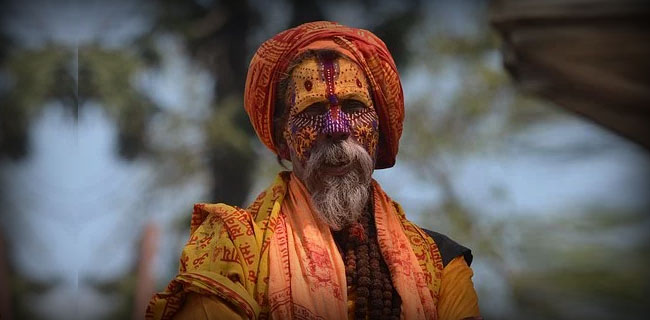 By Shaziya Khan
It is an introspective time of the year. Added to which are exhaustive charts, healthy discussions and sceptical eyebrows. Many are seeking a cloudless clarity. Above the blinding glare of information overload. Or worse, the opaque fog of misinformation. All to do with the new urban consumer. What has changed for now? What seems to have changed mainly due to the lockdown (unconscious bias – recent effect)? What has changed for the longer term?
Recap of data highlights: The Wunderman Thompson and Kantar reports highlight key consumer shifts and trends which are briefly recapped here. Shift to savings, loss of personal space, security and convenience paramount, health at the forefront, digital to the rescue, media rejigged. Reskilling, back to home life as epicentre. Philanthropic brands wanted. Accelerating the purpose agenda of brands, in practical ways.
New value system: Accelerating the drive toward more inclusive heroes, meaning, sustainability, nature. Future of communication: there is an acceleration of the need for checks and balances of evolved communication modes. Every business is a health business in terms of whether it informs or misinforms. Connected communities: rebuilding community and connection is a top priority. Nurturing the tribe is an accelerating trend.
Health's next frontier: Healing anxiety and well-being of the digital self – existing trends, that have intensified, given the need gap in investing proactively in health.
New retail models: not only is there more contact less shopping and handsfree payment. There is also a fast tracking of initiatives like virtual services and live streaming, based on consumer journey and experience.
Stitching a quilt: With hard numerical data and ephemeral qualitative texture, patch by patch, here's a handwoven quilt on the new urban consumer. Like a patchwork quilt, this understanding is stitched with the hope of connecting past, present and future. And above all, to help the new urban consumer be treated with warmth, comfort and empathy. A patchwork quilt of understanding is not only for a new consumer but also for one living in a far from normal context. A context that has euphemistically been called the new normal, or next normal, or better normal.
This is simply the examined normal – a "reading" of the lived experience of urban consumers. Their mindset. A short take on a very large topic in a very new context. The examined normal – new/next/better, normal or otherwise. What does this examined reality reveal?
Emerging hermit mindset: It yields an emerging chrysalis portrait of a kind of contemporary hermit, frugal to an extreme. Digitally savvy, by necessity. A personal growth enthusiast, even an explorer, not at the level of mastery, nor competence, yet. Frugal at many levels. Urban consumers have lived frugally for an extended period of time. Spartan food, simple clothing, sore isolation, repetitive, harsh schedules, uncertain work, education, future, several blurring "lines".
A kind of life, perhaps, only ever experienced somewhat, at retreats or camps. That too, for a few days only. And voluntarily, by a niche group, that was into "this sort of thing". This is utterly different from the urban consumer life context (not short, voluntary, niche).
Nevertheless, it could be illustrative to recap what brushes with "capsule frugality" are, to shed light on the new experience of extended frugality.
Capsule frugality recalled. Capsule frugality, voluntarily embraced, evoked positive feedback. Nirvana is a booking away ("you should try it"). The waiting lists are long. Despite the agenda being very tough (repeat, very tough) love. Including regimented schedules, bland food, cold baths, demanding exercises, isolation, minimal conversation. These are seen to yield the benefit of detoxification, bliss, escape, even release.
Extended frugality, examined. Significantly the lockdown lived experience was not mindful. In fact, mind numbing is a better description. Yet, after the extended dismay, discomfort, resignation, a new emotion is being expressed. Out of the depths of extended frugality of the daily life, strikes the rubber slippers epiphany. It goes simply as: It is okay. Surprisingly, I am okay, you are okay.
Rubber slippers epiphany: "Been wearing rubber slippers, 12 hours a day, for months, and you know what, it is okay". Acceptance.
Even a kind of liberation. The relief of survival with so little. The triumph of knowing hell we could, so now we know, we can. A struggle with disruptive frugality, at many levels, has given the urban "indulgent class" a glimpse of mettle lurking beneath the surface of shiny aspirations. A private gemstone rich mine of raw instinct. And it evidently feels rejuvenating, despite the steep and stoic efforts involved in 'mining' these instincts.
WT research reveals that developing market consumers view change as eventually leading to betterment. Frugality, not just financial. The extended daily lived experience of frugality yields many, many (unasked for) lessons for surviving, thriving, changing, adopting, adapting, shedding, decluttering, exhuming, sacrificing, missing, dropping, coping, creating, shutting, cancelling, learning. (For instance, a much loved corporate cartoon talks of the immense transformation in companies, wielded not by the wand of the "chief transformation officer", but due mainly to the disruption of remote working)
In effect, frugality, which at first glance seems a hard word, is actually an interesting word. It has interesting associations like moderation, less waste, temperance, simple, mindful, thoughtful. Many, resonating qualities of our times. In shifting scenarios, a steady mindset. As scenarios evolve, expectedly, many of the creature comforts may sweep back in. To the extent affordable and desirable.
However, the hermit mindset, it appears, has dug in, for a longer term. Even toward embracing simple living and high thinking, in degrees. Degrees may vary, but "hermits in the mind" are likely to be or do these. Hermit mindset takes 'tough love' calls. Be able to take tough decisions faster, due to less attachment and more acceptance of uncertainty. Several pending, sitting on the fence, long gestation periods of consideration kind of decisions, will find the button pressed. What doesn't kill you, makes you stronger is the decision making mettle in the making (washing machines debated for five years, got installed in five weeks, hobbies on the back burner were officially launched as commercial home-preneur brands, relationship bridges long overdue, over troubled waters, got built).
Hermit mindset marches to inner rhythm more. Be less outwardly motivated, be more inwardly mindful and particular in prioritising what truly matters. Having managed much, whilst "making do" with little, has been a kind of maturing. "Autumn is about the beauty of letting go". Aspects outgrown out of deep necessity have been 'let go'. Authenticity and transparency are not just the desirable mantras, they are live – being broadcast in real time.
(Less conscious of manicured "appearances", more relaxed about one's private self being shared – messy hair, unshaven faces, informal or casual dressing, help sought openly, advice taken professionally, simple menus, vernacular and voice communication, desire for more expression and less suppression , comfort zone friends or family over "IT" acquaintances/ influentials and "zoom fatigue", pursuit of learning, upskilling, new creative endeavours). Hermit mindset uses a fine toothed comb of value for sorting & sifting priorities. There appears a wholesome embrace of not just value, but value-consciousness-to-an-extreme.
Born of the head: financial necessity, anxiety and generally trying times. Born of the heart, too: further, reverence and fresh appreciation, deeply heart felt, of modesty, temperance and efficiency in nearly all matters of consumption. (Recycling of items, utilising ignored kitchen goods like casseroles, skillets, old clothes and furnishings, utterly "locking down" on previously eagerly anticipated purchases, like branded sales, selling items to the kabadi to declutter one's own home and to help keep others home fires burning, searching and waiting patiently for best deals, pack sizes, combinations, bulk buys, best times for purchase, on a steep curve digitally – accelerating knowledge, access, engagement, commerce).
Especially with regard to digital interface, what matters most are simplicity, speed more than engagement or relationships is "brand respects us" via apt, timely, relevant value. A hermit mindset leans into preciousness of trusted vintage. A broad love for the enduring, both for the utility it provides, as well as of the emotional meanings it signifies, is sweeping upon the new urban consumers. There is an abiding sense of reconnecting with rootedness, including our own roots, indeed whatever gives the daily life it's rootedness. In turbulent currents, strong anchors, help steady the boat.
What started off as "making do" has turned a page, as there is a realisation of the richness of the rooted. The preciousness of the familiar, tried and trusted. The trusted motor car, or efficient two-wheeler, hardy pressure cooker, homely safe beauty routine, sturdy absorbent towel, loyal fluttering old curtain, that like us humans, is soldiering on, reliably, is often complimented. Sepia photographs of boarding school friends, paradise lost and then re-discovered, of colleagues at conferences that pre dated the virtual meetings era, are widely commented upon. The loved but slightly sagging armchairs, wherefrom the family takes fresh daily blows on the chin, from the news, are familiar comfort zones.
On an unforgiving day, day after day, trust in brands has primacy more now than in the past. The trusted is gold, to have and to hold. A hermit mindset is mindful of people over things. As generations in the family retreat to their "cave", the main treasure to cherish is conversations with people. Caves by definition are bare, whatever the cave. Conversation, hence connection is all there is. Teens in their rooms, children on their screens, parents in their kitchen, bathroom, desk, chair, senior citizens in front of heaters, singletons on their social media channels, the long distant couples on their phones, the brave retailer in his shop, and so on. Starved of experience, each realised, all we ever really can have, is a sense of connection. So the person to person connection reigns more than ever before.
(Fractured generational relationships, everywhere are getting rebuilt one conversation at a time. As huddles after dinner, mutters while cleaning, even when sweating, slipping and swearing, at rare times of just chilling, intellectually debating, just simply calling to say how are you).
The "hot" buttons. These are emerging as the five 'slow living' hot buttons of the hermit mindset.
:: Tough love calls.
:: Inward motivations.
:: Extreme value consciousness.
:: Primacy of trust and the trusted.
:: People bridges.
For these five reasons, despite the shock experienced, the hermit mindset appears braced for simple living and high thinking, relatively speaking, for an extended period of time. Born of necessity – of disruptive as well as accelerated change. Matured of experience – in living through it.
Word of the year
In a cold place (few distractions), in warm lamp light (illuminating comfort), my word of the year 2021 crystallises. Synthesizing several threads of quantitative data, qualitative insights, expert discussions. Culminating in the notion that "serious is the new cool".
Serious is the new cool
Large problems demand large, simple solutions which in turn compel larger, loftier vision and thought. Serious stuff.
WT 2020 surveys across developed and developing markets suggest that consumers now believe that the challenges and opportunities humanity faces loom large and new, in scope, scale and yes even, scariness.
Firstly, consumers prefer brands that demonstrate a new kind of civic leadership – in tackling these big world problems, not just small ones. There is a vital need for fresh, innovative and holistic approaches, like never before. There is optimism that a fresh generation of thinkers and doers will provide this unique and much needed perspective.
Secondly, consumers also believe that brands (more than several other social organisations) are best placed to provide effective, innovative, well thought through, consumer centric ideas and solutions.
What serious is and is not 
A world pushed to transform, has had a giant, collective wake up call. And a seriously thoughtful approach is emerging as vital in several fields of endeavour. Not only that, it is transforming the grammar of transformation itself.
Serious is not niche, it is mainstream, part of the "what's going on" culture. Serious is not obscure, distant nor intimidating, it is viscerally part of the lived daily existence of many. True to context, relatable, relevant. Serious is not cold, nor dry, it is vitally, warmly people centric, even more – generational / community / relationship centric. People first. Serious is not distracted or complicated, but distilled, clear and patiently resilient.
Above all, serious is not boring, nor pedantic, serious is the good it does, and protects and nurtures; and what makes it the new cool. Re-orienting brands, coaching examined. It was always cool to deep dive, take a long view, dig into what really matters. It has intensified manifolds.
It is cool to seek serious help. Seeking help is no longer just for losers, but also for winners, who need it most and especially for movers and shakers who might be yearning for it unknowingly. As much as normal or average people. Getting help is simply being responsible and human. Coaching spells growth. In any arena of life, work, play.
The clever bit, in the coaching conceptual framework, is that the seeker is a client and not just a patient. The expert is a friendly coach not an intimidating authority. There's a coach offering a master class package, a phone call away, and people are gratefully opting in. Are brands listening ? Are brands observing the re-orientation going on in seeking and receiving serious help via the coaching frame.
Brands can be the poster child of the coaching narrative. We open the door to a year ahead of continuing disruptive change, as well as accelerated change. In such a context, brands can be the poster child of the coaching narrative. Connecting to a new consumer in new and apt ways.
1. The new consumer has a slow living hermit mindset that is inclined to being frugal, contemporary, creative.
2. The five buttons, of this mindset, are seen to be operating at multiple levels – functional, mental, emotional, social, transactional, relational.
3. The dots connect to signify serious is the new cool. Based on fresh research on how consumers view change across markets, and their expectations from brands at a time of change. Constructive, innovative, holistic solutions are being sought from brands to address real and big issues/consequences/opportunities.
4. Brand as coach – ushers brands that build connections like coaches via an ecosystem of empathetic serious help. To reassuringly accept new contexts and leverage new mindsets.
5. In sum, the quilt of new consumer understanding highlights the significance of : an emerging hermit mindset, serious as the new cool brand narrative, engaging in a coach-client manner.
Purpose of the "quilt of new consumer understanding". This is primarily stitched, patch by curated patch, to help brand custodians provide much needed empathy and warmth to a hyphenated two tone consumer. Who is at the same time, isolated-connected, anxious-mindful, frugal-creative, contemporary-rooted. And coping amazingly, at full stretch, and counting.
As a patchwork quilt, true to its name, this new understanding too is stitched with the hope of connecting and creating. Being a means for others to add their inputs too.Thus, all together, becoming the basis for enabling much warmth and empathy when brand custodians market, innovate, price and communicate products and services to new urban consumers.
Shaziya Khan is National Planning Director, Wunderman Thompson. She has won the Jay Chiat Grand Prix  for Strategy and Three WPP Atticus Global Awards for 'Original Thinking in Marketing Communication'. Her views here are personal. First published on LBBOnline at https://www.lbbonline.com/news/hermit-mindset-frugal-contemporary-creative-hello-new-urban-consumer