What will Brahm say to this at the next AGM?
13 Jul,2020
He was more than just the Hawkins big boss. A great marketer with a keen sense of (and on) advertising. His contribution to the various industry associations has been huge, and will always be remembered by those who knew him. Brahm Vasudeva passed away late on Friday, July 10. He was Vice Chairman and Managing Director of Hawkins from 1968-84, Chairman and Managing Director from 1984 to 2006 then Non-Executive Chairman. Our 'Namaste' to him.
We carry here tributes by senior industrypersons Arvind Sharma, Ramesh Narayan, Narendra Ambwani and Jayesh Ravindranath.
Brahm Vasudeva, RIP
By Arvind Sharma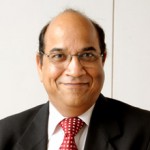 On July 10 afternoon, many industry WhatsApp groups started sharing the news of Mr Brahm Vasudeva's passing away. He was eighty-four years old.
This sad news got me reflecting. About Brahm and about me.
When I joined the advertising industry in my early 20s, a handful of large consumer marketing companies wielded enormous clout in the industry. That is true to a degree even today. However, what was strikingly different in that era of nascent consumer marketing was the influence a few individual consumer marketers exerted on the industry. They punched far above the weight their revenues or their marketing budgets should have given them. The position they commanded in the industry came from their intellectual caliber.
Brahm was one such individual.
He used the might of his intellect to change consumers' lives for the better. His pressure cookers liberated Indian housewives from hours of sweaty drudgery in the kitchen. He constantly innovated- in products, distribution and marketing. Pressure cookers on EMIs, I'm told, was one his category penetration driving ideas. Of course, he built a very successful business in the process. But what many of us admired him most for were his enduring contributions in moving the industry forward on a number of fronts.
We live in an era where we get agitated about our leaders bending the truth. And that is the way it should be. But can you imagine an era where there was no way of knowing the truth! Or no agreement on how to go about discovering the truth!!
Brahm pushed on so many industry fronts to change that.
As a major voice at the Indian Society of Advertisers, he demanded that media should charge for exactly what it delivered based on precise measurements. Whether the measurement was in terms of column centimeters of ads actually printed or in terms of opportunities to see delivered. His sessions with his agencies with piles of newspapers to measure the exact sizes of ads seemed quirky to many. But his insightful and counter-intuitive-to-many stance that for dependable media measurement, advertisers and advertising agencies must contribute their share of measurement costs has been proven right over time. It is now the bedrock principle underlying two major media measurement institutions in the country- Media Research Users' Council and Broadcast Audience Research Council. Among others, they provide measurement on two of the most important media in the country- Print and TV.
While being a champion of freedom of commercial speech, Brahm understood and advocated that as industry consisting of advertisers, ad agencies, media and associated advisory firms, we must self-regulate ourselves and our content. Otherwise somebody else will. He was one of the moving spirits behind creation of the Advertising Standards Council of India. He was actually the pen that wrote ASCI's code of conduct. In 1985, in mere 3500 words, he wrote the principles that define good advertising. Those principles hold good even today-after 50 years of rapid change.
The four pillars of these principles are taught in every advertising class in India today
# Truthfulness and honesty in claims
# Non-offensiveness to the public
# Against harmful products & situations
# Fairness in competition
Brahm selflessly championed these and many other ideas he believed were good for the industry while he was in office at these institutions. And for decades after that at every possible opportunity. And long after he had physically left these boardrooms, the force of his thinking has continued to guide them with a simple question, repeated often: "What will Brahm say to this at the next AGM?"
Brahm will not be there anymore at the AGMs of these institutions. And the truth is that he has not been there at most of them for the last few years. But the question, 'What will Brahm say to this at the next AGM?' has become such a habit with the industry that it has continued to echo in the boardrooms. It is the industry's way of internalising the ideas and principles of a man who shaped its past and will continue to influence its future.
About a decade ago, Brahm started championing the use of 'Namaste' in place of a handshake. But then Brahm always had great foresight! He was always ahead of his times!
Brahm, those of us who knew you personally, will miss you as a friend. As an industry, we will do well to keep your memory alive by continuing to ask ourselves: 'What will Brahm say to this at the next AGM?'
Arvind Sharma is a veteran adperson and former Chairman & CEO, Leo Burnett
~ ~
Namaste Brahm!
By Ramesh Narayan
The Year was 1982. Delhi was hosting the AdAsia 1982.
I was an aspiring advertising person, attending the Congress to see what advertising was all about, and whether it could offer me a career. And there, one of the things etched in my memory was the final session where Mr Brahm Vasudeva summed up the entire proceedings.
I was so impressed with his presentation. The way he chose the right points to highlight, his impeccable delivery, the ease with which he held the attention of the audience, it was just perfect.
And perfection is something I would grow to associate with Brahm.
I told him about the impression he had made on me and he always chuckled that he was responsible for me getting into advertising.
Fast forward to an IAA Congress in Cancun. As a rookie, I was using conferences as a place to learn more about my profession. Brahm, for want of any other company, was indulging me. "Nice hotel" I said, nervously. "Yes". he replied. "Why do you say so?" he  asked me.
"Large rooms, great view", I said. And countered: "Why do you like it?"
"Wooden hangars," was his laconic reply. And then went on to add: "the little things really matter".
Quintessential Brahm, as I was to learn as the years rolled by.
The IAA was a fledgling association with and managing committee meetings would be held at the Trattoria restaurant. Pradeep Guha was the Hon Secretary and I was the Hon Treasurer, and I was presenting the annual accounts to the small committee which included Brahm. At one point he raised his index finger and I paused and said "Brahm, any doubts?"
And he replied in his even tone, "Doubts? When Ramesh presents, I have no doubts. Just some clarifications maybe?" A lesson in using the right word at the right time.
Somehow, Brahm was slightly intimidating to most people. Yet, he was uniformly gracious and kind to me. He even confided in me one evening at the Oberoi (now Trident) that he really didn't care much for my father (whom he knew earlier) but "you, Ramesh are different".
Somehow, I didn't take offense to that statement because there was something very genuine in his tone and demeanour.
I learned that perfection in every little thing was important to him. Preparedness for a meeting, or presentation and equally, he valued the intent of a suggestion, so I made it a point when I was President Advertising Club to talk to him before the meeting and explain my point of view. After that, he was a formidable ally.
And of course, I was tickled pink that he made it a point to publicly announce, every time we met, that the only desk calendar that adorned his table, was the one I sent him.
Long before Corona, he had decided that Namaste was better than shaking hands.
Rest well, my friend. Your life was a lesson worth learning from.
Ramesh Narayan is a veteran adperson and Founder, Canco Advertising
~~
He chose every single word he spoke so patiently
By Narendra Ambwani
I used to love his refusal to shake hands and do namaste. So thoughtful an idea well ahead of Corona times. Also I admired the way he would think and chose every single word he spoke so patiently.
Narendra Ambwani is a veteran corporate leader and coach, and Former Managing Director, Johnson & Johnson
 ~~
A Man Ahead of His Time
By Jayesh Ravindranath
As the person who helmed and ran what was then Pressure Cookers & Appliances Ltd, now renamed as Hawkins Cookers Ltd, Brahm Vasudeva was a legend. There were people who either hated Brahm or adored him. Very few who dealt with him, were in the 'grey' area.
I had the good fortune of working closely with him when I was with Everest Advertising in the 80s. While most people saw him as a difficult man to deal with, I believe I understood what made the man tick, and hence created a rapport and an equation with him.
He had a phenomenal eye for detail and a great believer in offering high-quality products to his consumers. I learnt a lot from him, and this is what I would like to acknowledge today, about the man and his work.
Brahm was a stickler for detail and a man who spent copious hours going through every aspect of his business, be it product design, packaging, advertising and communications, media plans, or even the recipes that went into the legendary Hawkins cookbook. The end-product that would reach his consumers was nothing but the best.
Some examples:
In the 80s, before the advent of the internet, all communication was through postal mail. Users of Hawkins products would regularly write in to the company, commenting on the recipes Hawkins would offer, or they would send in their own recipes. Brahm would have each and every postcard and inland letter sent to the agency for translation from the respective Indian language to English. This translation would then be reviewed by his team, an appropriate reply drafted in English and sent back to us, the agency. We then got our translators to translate the English to the relevant language on an inland letter, which then got mailed to the person who wrote in! All this clearly at a cost. This was Brahm. He wanted to ensure his customers were engaged positively, and got the best product and service from Hawkins, even though he had to expend a huge resource to do so. I cannot think of any organisation then, that would go to such lengths.
He ran a full-fledged professional kitchen with properly experienced F&B people, at his Mahim Mumbai service centre. This kitchen was constantly preparing and testing recipes for inclusion in the cookbook. The food prepared was then trialed on housewives who hailed from that particular ethnicity or state of India, to get feedback & approval, before the recipe was published.
His eye for detail was such that he would spend hours with his technical and engineering team on minute details of the range of cookers, to ensure that the best quality of material was used to make the final product, and that they were tested before being put out to retail. One of the results of such an eye for detail was that the Futura was the only pressure cooker in the world to have been displayed by The Metropolitan Museum of Art, New York. When I saw it there during my visit in 1997, my heart filled with pride!
Equally, his eye for detail on all advertising that went out was legendary. We would start meetings at his corporate office in Cuffe Parade at 9.30am with an agenda of say 15 items to be covered. By 8pm we would have barely touched 5 or 7, much to the consternation of those around the table, but those 5 or 7 would have been thoroughly discussed and closed.
I recall one instance where he had asked for a logo unit to be in a particular size on the Futura packaging, which was underway. I took back a layout and Brahm's sharp eye felt it was not the right size. He fished out his scale and ticked me off for not following his instructions. His next comment to me was – "Young man when I ask you for something please follow my request, as I am paying for this service. If you have another view, or your creative team would like to propose another option, by all means, but do not dishonor my request". Lesson learnt!
The other aspect about Brahm was in spite of his reputation for being a task master, he was a fair man. He was also one of the few advertisers who back then paid his agency on time! Unheard of then in India, where clients where notorious for paying two or three months beyond the due date. One instance I would like to highlight. At Everest one day I got a call from my then Chairman Ahmed Ibrahim saying that we were short on funds and INS (Indian Newspapers Society) payments were to be made. In those days, not paying the media would get the agency on the black list. So, I trotted off to Brahm and requested for a payment of that month's dues, one week ahead of the schedule. Brahm looked me straight in the eye and asked me with a smile though, why he should finance the agency! He made his point, and a few seconds later he called his Finance head Teckchandani to issue the cheque immediately.
Such was the man, principled, an eye for detail and a businessman and business partner with integrity. A man way ahead of his time.
Jayesh Ravindranath started his career in advertising in Mumbai in the 80s. After 20 years he moved over to marketing. Now he runs an independent consultancy focusing on business mentoring & strategy, out of Dubai.