Getting the most out of Goafest
11 Apr,2019
By Sanjeev Kotnala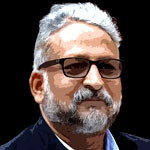 Goafest was fun when it used to be held at the Cavelossim Beach. It was hot and humid. One needed sunglasses, a hat and suntan lotion as standard accessories to navigate through the venue. I have been one of the stupids who questioned the relevance of some of fun activities including raindance, and I regret it.
Certain limitations, costs, security, liabilities and other management issues moved Goafest to a hotel venue. The air-conditioning is excellent and the sessions are mighty comfortable. There used to be sundowner, after-hours party and enough beer to go around. But, in the process, Goafest missed out on both GOA and the FEST.  The fun element had taken a beating.
It still holds its charm. It provides ample opportunities for ice-breaking, networking, training, knowledge sharing, deal closure and even informal business commitments. And it keeps evolving with time.
This year we are moving to Unplugged entertainment of 30 minutes right after lunch. It may be a tough act. However, it achieves few things. It used lunch break as stage set-up time. It wakes up and recharges delegates. It gets them into the hall early and hence help in starting the post-lunch knowledge session on time.  Moreover, it allows the awards to start early without the long entertainment set-up period. And that will help start the after-parties early. My issues with this masterstroke are very few. Why even have these 30 minutes of entertainment. And such entertainment on a full stomach… does it sync? It may not work.  On top of it: just a 30-minute performance? What are we trying to do?
For all we know, this is a mellowed down version of the real disruptive idea. Have the entertainer or the star performer as first slot of the day to help start conference on time.
Goafest is fun when you are a part of a group.
It's pure fun when you are part of a group nominated by your organisation to attend Goafest. However, there is another subset of delegates. Independent individuals. These are start-up guys, entrepreneurs, small agency owners, media representatives and consultants. For them, it is a challenge to be a part of a group for long. And that includes the group from your ex-organisation.
Whatever may be the subset you belong to, Goafest becomes chaotic by Day 2. It does not matter how big your group is. And by Day 3, people are bored of being with the same colleagues. The conversations dry up.  At this stage, Zombies takes over. You find delegates missing knowledge sessions and relaxing in their rooms. Sometimes it is just late-night partying and stressed out socialising/ networking that is the culprit. Sometimes, it's the sequencing of the sessions.
So, what can you do at Goafest?
Get up early.  Take a walk along the beach. Many of you may not be near the beach. It's okay, catching the early morning soft-flowing Goa breeze is a fabulous experience.
Spend some time watching the shortlisted entries. Move to the display area early in the morning when the rest of the delegates are still deciding what to do. Now that you are there, don't just glance over them, invest time. Study and understand them. If you find something that stuns you, compliment that agency or people when you meet.  Sometimes this is the best way to network. Everyone wants more appreciation!
Pick the 2-5 sessions you definitely want to attend. Pick the first half and close it with the Unplugged session or may be start your day with it.
Use your fingers and check about the author and the subject. Priming dry land before showers always helps. You will find that your interest in the subject and session gets enhanced. May be you already have the question you want to ask. Draft it and save it in your SMS. And when the time comes, plug that in the Goafest App.
Avoid the sessions you do not want to attend. Don't get pulled into them for any reason. The time is better utilised at the display area, networking outside, having drinks or just relaxing. I recommend early morning or the lunch time extending into the Unpugged session for this. There is nothing more tiring than listening with resourcefulness to something you are not interested in.
Remember, networking and introductions happen in less crowded situations. So, create opportunities by being early at the start of the day, post-lunch session and awards night. A wee bit earlier than the hall doors open up and you may find it rewarding in term of connects you make. Do work like a homing pigeon. Make the networking worth for the other person too. So be ready with your deeply researched true networking opening conversation.
Find the missing GOA in Goafest. Step out. Go to another beach. Eat at shacks. Have streetfood with friends. Find that lovely seafood joint or just land up at a casino for the adventure. Do something beyond Goafest!
Most importantly, switch-off your e-mail and social media notifications. Do continue to post from the fest. People must know you are there. And respect the speaker, organisers and delegates by putting your phone on silent when you are attending any session.
Find out the free Wi-Fi spots and passwords at the hotel. Check the connectivity. And at night update all your apps.
Place three-alarms on your phone. Slot 15-20 minutes for an unhurried clean-up and replies of your inbox. Maybe at 0830, 1330 and 1830 Hrs.  Practice upward delegation. Check up how you can stop playing e-mail ping-pong and kill it with a phone call.
Trust me, if there is fire, the right people have your number to reach you. Use your mobile camera to capture the moods, selfies and groupies. Select the picture you want to keep, delete all others and post the images (if you're going to) then and there. Timing is everything.
This Goafest, may you get what you deserve from it. May it create an all-new benchmark and reference of what to do in future. And may I meet Miss2016.